July 16, 2020

| 2nd WEBINAR: ADVANCING SELF-CARE SUPPORT FOR PEOPLE WITH CHRONIC DISEASES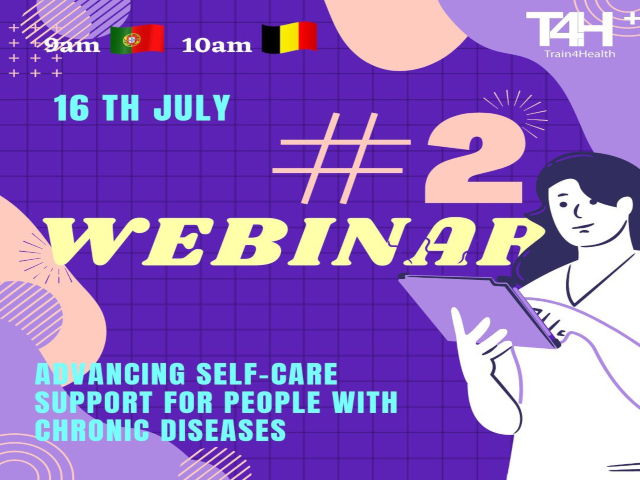 16th July (9 AM Portugal | 10 AM Belgium)
We are delighted to announce our 2nd webinar "Advancing self-care support for people with chronic diseases".
In this 90-minute webinar, special guests will participate to discuss interesting topics - such as the contribution of behaviour change science to supporting self-care in people with chronic diseases and the role of competency frameworks to improve health professionals' support.
There will be room for questions from the audience. More details will follow! Stay tuned!
You can register on this link.
Closer to the date, you will receive a confirmation email with the link to join the session. If you have any questions email us at train4health@esel.pt